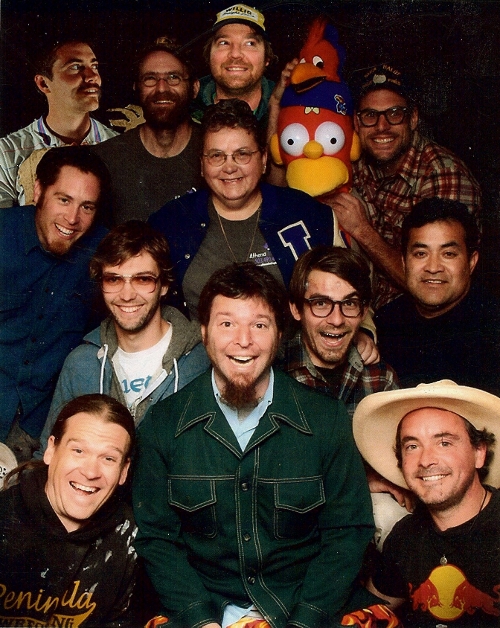 About us
Awesome

David Lipkind, owner of Shelbyville Remodeling, LLC, started out refurbishing his own properties in N.E. Portland in 1999. Being a 'one man team', David learned how to evaluate problems, design, and remodel, specializing in older homes.
Friends and neighbors who saw his work would always ask him for advice, and try to hire him to remodel their homes. Finally, a few years back, David started doing that, and has been extremely busy ever since.
Justin Power was doing the exact same thing in N.E. Portland around the same time. David and Justin met through a mutual friend, and found out they had very similar tastes. They eventually bought an old home together, and the partnership was cemented. Justin is now an owner/partner in Shelbyville Remodeling.
We have a small, experienced team that has been working together for many years. We are all old house lovers, enjoy what we do, and thrive on working with clients and solving problems.
What Our Customers Say
"David and the team at Shelbyville did a fantastic job on my kitchen. They kept on budget and on schedule which is no small feat considering the scope of the project and the fact I was living in the house while the work was being done. They did a great job working with my schedule and the results are stunning. I'm constantly getting compliments on the new kitchen and I happily refer friends and clients to Shelbyville."
Nick Krautter, PC - Real Estate Expert for KXL Radio 750 AM
"The guys who work for David Lipkind - aka Shelbeyville replaced my wood floors, did a partial kitchen remodel, and worked in my finished basement space. The jobs ranged from a day to 10 days in duration. They always arrived for work on time, cleaned up after themselves and were sweet to my mastiff, Zola. I trusted them in my home and would gladly hire them again. Another plus is they didn't ask for extra money after the job, so David can actually bid projects and stick to it."
Linda Mlynski - Home Owner
"Shelbyville did outstanding work on our bathroom addition, closet addition, and master bedroom remodel. Everyone who worked on our home was professional, fun, and very flexible and open to our ideas. They gave us a great price and helped us to find ways to make our space unique within our budget. All of the work was very high quality, from the plumbing and electrical to the custom woodwork. It's been a couple years now and everything is still in perfect shape. We plan to call them again if we have another project in the future."
Melissa - Home Owner
"My first experience with Shelbyville was a major transformation of a tumbledown garage into the ultimate artist's studio; the whole process went so swimmingly that I had them back a year or two later for various projects on my house. This year I'm thinking I may need to bring their wonderful crew back again for a look at my basement. Great people, great work."
Rick - Home Owner
"I would highly recommend Shelbyville Construction to anyone that is taking bids on an old home remodel. We initially chose Shelbyville because, contrary to the other bids we took, within minutes of looking over the space, David and Justin had a clear idea of what needed to be done in order to install a new bathroom in a cramped upstairs space with no existing plumbing or sewer. I was very impressed with their 'eye' for design and what they could do with the limited space we had in a 100 year old home.
I never thought about how valuable it is to have people you like coming into your house and working while you are living there, but that was another positive experience we had with Shelbyville. We felt totally comfortable around all of the subcontractors that came and went and we felt like they had the same degree of professionalism that David and Justin do."
Dave Kaainoa - Home Owner